Multiversion
JK2MV supports 1.02, 1.03 and 1.04.
You can see the servers from all three gameversions in the serverbrowser and join them.
When you host a server using JK2MV, you can easily choose which gameversion it should have.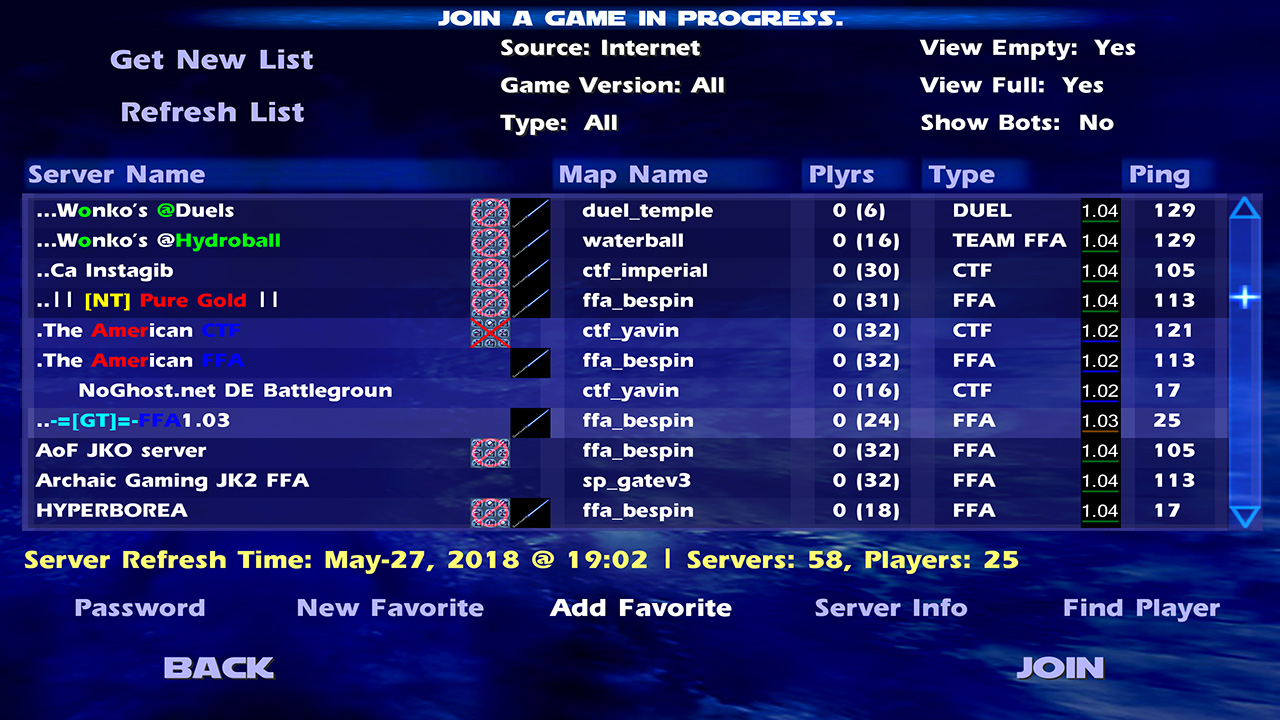 Dynamic Glow
JK2MV supports dynamic glow. This means better looking lightsabers.
This is disabled by default. You can enable it in the menu.
HTTP Downloads
Here you can see the progress of downloading a map before joining a server. This also works for all other kind of mods.
The speed depends of course on your and the internet connection of the server.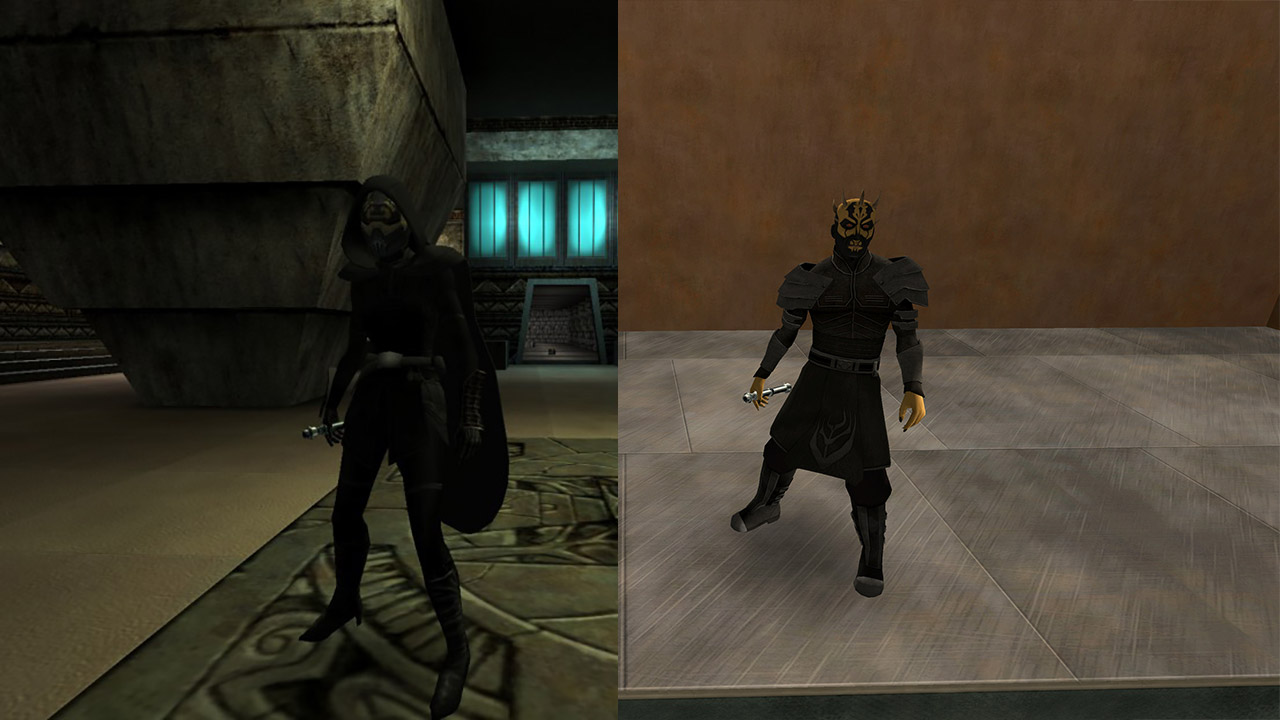 JKA Skins / Models
You can download any JKA model and use it with JK2MV.
... and much more:
Supports most mods made for JK2 (maps, skins, (code)mods etc.)

Multiplatform: Window, macOS, Linux and 64bit support

EAX/OpenAL sound fixed

Support for modern screen resolutions (16:9, Full-HD, 4k)

Sharper fonts

Minimizer: Press the Windows key / Command key in fullscreen mode to minimize

Improved gamma correction

Fixes for all known security bugs

Tons of other fixes and improvements in the engine, see the changelog for even more detailed information